COMPLIMENTARY CONSULTATION
Award Winning
Extensions & Renovations
Across Bayside
View Projects
01
02
03
COMPLIMENTARY CONSULTATION
Award Winning
Extensions & Renovations
Across Bayside
View Projects
01
02
03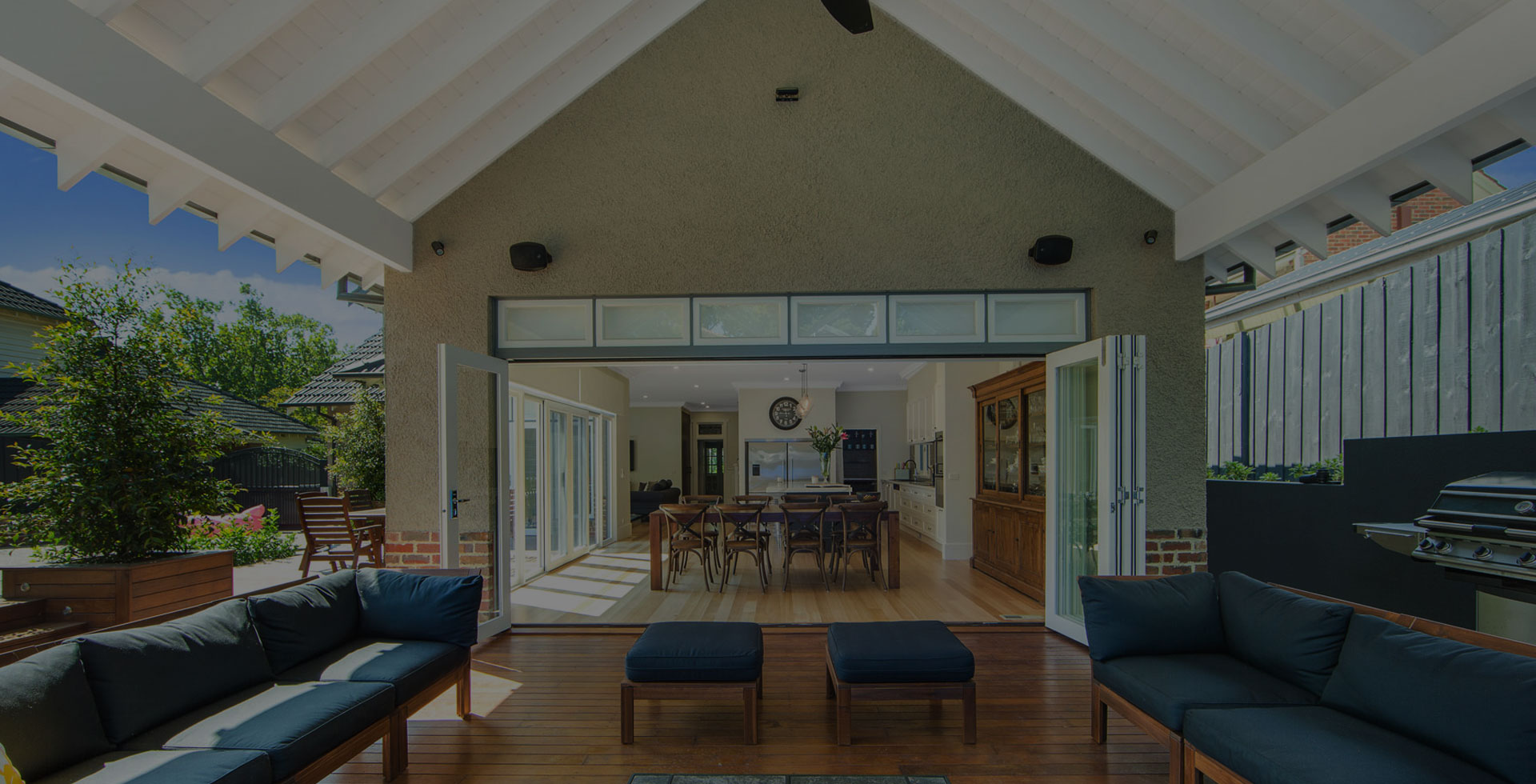 COMPLIMENTARY CONSULTATION
Award Winning
Extensions & Renovations
Across Bayside
View Projects
01
02
03
What We Do
Melbourne's Bayside
Extension & Renovation Experts
We continuously strive to provide the best living experience. Today, better than yesterday. Tomorrow, better than today. By developing landmark buildings and expansive residences in record time, ensuring the most fulfilling lives to their occupants.
what we build
Our Latest Renovation and Extension Projects
TIMELINE
Awards that we have won
Positive: Professionalism, Punctuality, Quality, Responsiveness, Value

Downsizing and renovating a 110 year old house in a style that updated yet respected existing architecture is a challenge requiring deft design, flexible building and a good dose of close communication to ensure all goes to plan. We are absolutely thrilled with the result that Bayside (Period Extensions) achieved. They listened to us from design to completion and we got the luxe downsizing pad in a heritage overlay area that we craved. Frank and the whole team at Bayside were an absolute delight to deal with, and when little things went wrong the refrain of "not a problem" was a welcome one. We did not want a "black box and glitz" design; we wanted a double story extension that gave us a living space that looks like it was always part of the house, without being a museum! We are loving living in the new pad created by Bayside and have no hesitation in recommending them to anyone looking for a friendly, responsive, competent and fair priced builder.

Services: Fan installation, Drywall installation, Install flooring, Demolition, Roof installation, Plumbing fixture installation, Home extension services, Home renovations, General plumbing services, Electrical work, Consultation, Foundation pouring, Drywall repair, Home addition construction, Architectural design services.
We recently used Bayside Extensions to undertake a renovation of our holiday home at Mornington, and we couldn't be happier with the experience and the quality of the end product. Rod (the designer) and Frank (the owner) took time and care to consult us on what we were trying to achieve with the renovation and came up with many design and layout ideas to help us improve the functionality of our home and to maximise its Peninsula-lifestyle potential. In particular, the unique design features that went into the upgrade of the upper deck has created a wonderful outdoor space, perfect for both relaxing and entertaining, and has become the subject of many unsolicited compliments from passers-by.Rod managed the approval process through council, and advocated on our behalf to maximise the scope of the approved works. We were appreciative of Frank keeping us informed with regular consultation & communication throughout the build and were very impressed with the Bayside team's craftsmanship, attention to detail and respect for our home. We would highly recommend Bayside Extensions to anyone considering an extension or renovation of their bayside property.
I can't thank Frank and his team more highly. The team's professionalism, communication and work ethic are fantastic. Frank is extremely reliable, friendly, professional and knowledgeable, which provided me with so much comfort and confidence and made the whole project run smoothly. He worked well with my architect and was always accommodating with additional requests. I'm so happy with the results and would recommend Bayside to anyone wanting a trustworthy business who deliver great results on the agreed budget.
We used bayside extension for a small house project we had. From the beginning the communication was clear and Frank always made the time to answer any of my questions, no matter how silly. He is a wealth of knowledge. Work was of high quality and all tradies were very professional. Thanks team, we recommend you to all our friends!
It has been such a wonderful journey with Bayside Extensions to carry our ground floor extension project. From the first moment we contacted Bill, his expertise and experience in extensions unlocked the full potential of our property and created spaces that satisfied our requirement. Frank, our Project Manager kept us updated on every stage and suggested many unique features which truly made this our "dream" home. We couldn't have been happier with the outcome and highly recommend Bayside Extensions. They are not only professional, punctual, deliver exceptional quality work, they really do go above and beyond. Thank you to Bill, Frank and Bayside Extensions team.
We used Bayside Extensions for an extension on our home and we couldn't be happier with the end result. From the first meeting with Bill where we discussed all of our needs and requirements. He was kind and attentive to what we wanted and made the whole process painless and enjoyable. The detail that Bayside took on our home extension gave our home the look as if it was always this way. There is no sign that it has been 'Extended' which is exactly what we wanted. The quality of the extension is second to none and we are very happy with the end result. From dealing with Bill and the owner Frank to the builders, carpenters etc.. We were happy with the way they conducted themselves in every manner. I'd highly recommend Bayside Extensions for anyone wanting to use their services. A+++
"We have engaged Bayside Extensions to extend and renovate our kitchen/dining area. Bill has been our first point of contact and he has been wonderful. He has organised the initial plans and no question or request has been too much trouble. He has been punctual, friendly and very professional. I have touched base with Interior Designer Amanda and look forward to working with her. I'm very excited to start and if my contact thus far with the firm is any indication I'm expecting it to be an efficient and enjoyable experience."
"Frank, Bill and the team at Bayside Extensions were a pleasure to work with. We interviewed a number of building companies for our home renovation and made the informed decision to go with Bayside Extensions after a number of obligation free meetings. The key to this group that sets them apart is that every contractor that works with them have been there for years and it is therefore a seamless process. Carpenters, plasterers, painters, cabinet makers are all long term relationships and it shows. Our renovation was delivered almost 4 weeks early and we are delighted. I would highly recommend this group!"
"We cannot recommend Bayside Extensions highly enough! Frank (owner) is a top quality builder and a top quality guy. From the moment we met Frank- you can see he is a man of integrity and we are so glad we trusted him for the biggest decision we have made. Putting a double story on, in a global pandemic with a toddler could have been very stressful, however the experience was far from stressful due to the way this business conducts itself. The trades on site were incredible- from the quality of their work to their communication with us. The finished product from the outside looks like it was always there, from the inside- its perfection, modern and created our forever home! Don't hesitate to build with Bayside extensions."
We are so happy with the results of our newly renovated home. It was a joy working with the team at Bayside Extensions and Frank the owner of the company is an absolute master in his field. I cannot recommend Bayside Extensions highly enough.
The Bayside Extensions team delivered a fantastic renovation/extension at our home. Personal service, top-notch carpentry, and a team of trades who worked hard to ensure we were happy with the outcome. Recommended.
bayside extensions & design BLOG
Your trusted resource for home renovations
and extensions